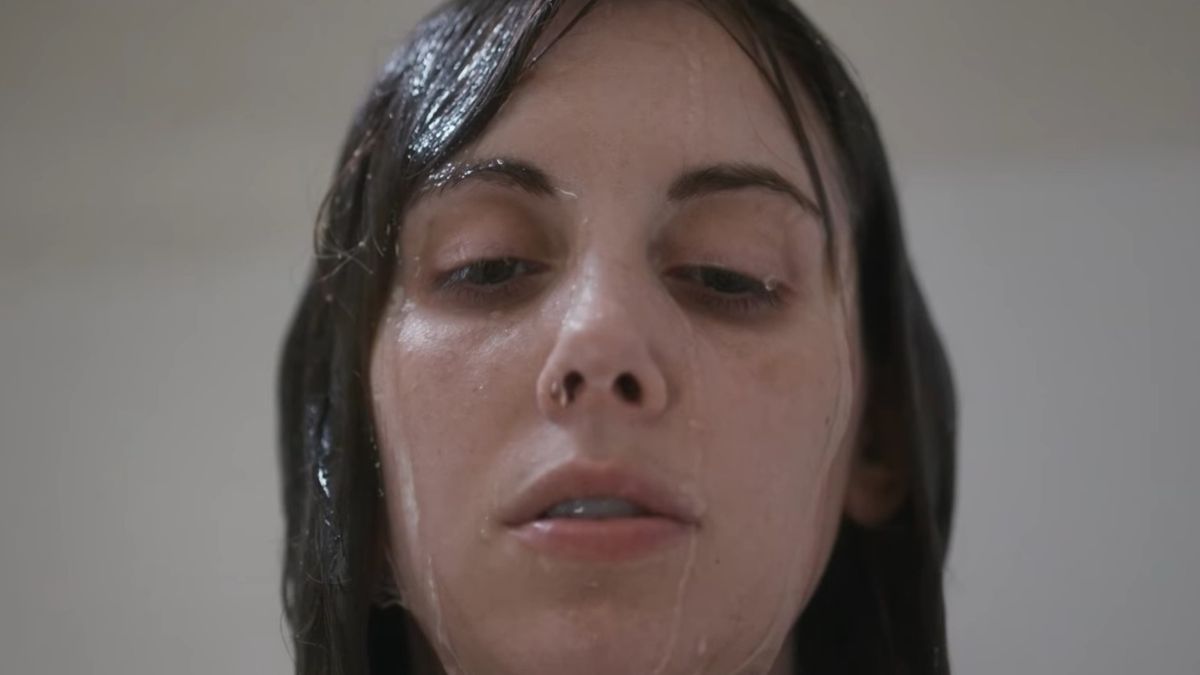 The first episode of
I Think You Should Leave with Tim Robinson
features a sketch called "Gift Receipt" that nearly blew my mind when I first saw it. In it, a birthday party devolves into a truly absurd situation after a guest (played by the titular Tim Robinson) requests the gift receipt back for his spectacularly terrible gift. Like many of the show's funniest skits, the comedy hinges on twisting audience expectations: the viewpoint shifts to co-sign increasingly unreasonable behavior that escalates into Shakespearean tragedy by the end. Netflix's recent psychological drama feature,
Horse Girl
takes a similar (if much more somber) stab at challenging audience expectations. Unfortunately, it misses an opportunity to use the medium to expand on any one of the many rich topics it touches upon: social awkwardness, mental illness, horse girls in the real world, alien abduction, loneliness, and generational trauma. This lack of commitment to the bit, if you will, renders the film a fairly static exploration of both mental health and absurdist fantasy.
Horse Girl
stars Alison Brie as the titular horse gal, working alongside Joan (Molly Shannon) at an off-brand JoAnn Fabric store. She's not exactly living her best life--though on the surface, nothing about her day-to-day activities seems all that abnormal for a late twenties millennial (am I exposing myself too much here?). She drives a junky old car (boxy, retro); spends her evenings fashioning friendship bracelets (kitschy, nostalgic); obsesses over a tall, dark, handsome actor in a high drama show appropriately called
Purgatory
(trendy, relatable).
All of this behavior translates into something a bit left of "normal", however, when paired with a few other realities. First, Sarah (Brie) appears to have exactly zero friends, unless you count her roommate Nikki, played by Debby Ryan--and you
would not
unless you consider short, awkward exchanges between two women who happen to live in the same apartment a "friendship." Debby Ryan has a magnificent visage that's expertly wielded here as a shorthand for "traditionally attractive white woman who is probably well adjusted and definitely has a dumb ass for a boyfriend."
Second, Sarah is shown frequenting a horse ranch at which she gives unsolicited riding tips to a young girl, and receives the type of nonverbal (and some absolutely verbal!!!!) cues that indicate the people who run the ranch would prefer Sarah left and never came back, thank you very much! Then, there's the sleepwalking...
The first half of the film uses these and other contrasts to indicate Sarah's problems stem from more than just social awkwardness. As the movie progresses we get a deeper understanding of Sarah's perspective, and a hint at the generational trauma/issues she has inherited. The second half of
Horse Girl
fails to pull hard--or soon--enough on any of the narrative threads laid up to that point. While the film's weighty subject matter is buoyed by Alison Brie's nuanced, empathetic performance, the film also drops several crumbs signaling a more mysterious, conspiratorial thru-line that had me metaphorically rubbing my hands together in anticipation. The scenes involving
Search Party
cutie John P Reynolds held particular interest for me (ahem), especially one involving an impromptu roadtrip. This event is really a catalyst for the narrative turn we take in the second half, which I will not spoil, but need to reiterate that this turn could have been taken much earlier in the film. If the more fantastical elements of the second half been given more room to gallop the narrative plains, so to speak,
Horse Girl
could have perhaps made more of an impact.
That said,
Horse Girl
does have a lot going for it, not the least of which is the general mystique and intrigue of the horse girl phenomenon. Alison Brie's performance and obvious dedication to the role is particularly mesmerizing; the supporting cast (Molly Shannon!) should be heavily applauded for their performances as well. The last 15 or so minutes of the movie are easily the most interesting, which is truly a shame because if that element had been engaged
much
earlier, I wouldn't be writing this review that's essentially that meme that's like "This could be us, but you playin'."
I'm also not ashamed to say I'm in the final paragraph of this review and just Googled the director of the movie: Jeff Baena isn't a name I recognize, but it turns out I'm already a fan:
The Little Hours
and
Joshy
are fine films (fine!) that I'd recommend to friends.
Horse Girl
, too, is a fine film (fine!) that I believe is truly at home on Netflix.
Letterboxd
rating: ⭐ 2.5
Other movies about horse girls/women I am worried about cos their life is filled with bad vibes + a tv show about mental illness that is a bit more interesting:
Thoroughbreds, Twin Peaks: Fire Walk With Me, Maniac